Home Removals

From the moment you decide to move home you start looking far into the future. You see your fancy new house, bigger and better than your current residence and you become excited. Just think of all the new opportunities that await you, all the new people you'll meet and the new things to discover. It's such a simple idea yet it totally changes your life ands so you can't wait for everything to be over so you can enjoy it all. Unfortunately, there's a lot of work involved before you can relax but we at HackneyRemovals.co.uk want you to overcome the difficulty of moving and concentrate on the future.

When you get in touch with let us know how we can help you. If you just want advice or some tips we'll be happy to provide. If you want to go one step further then we'll provide you with a free quote for all the services you require. If you want us to help with a specific aspect of your move (for example transport) then that's okay but we'll be able to do absolutely everything for you so don't hesitate to ask.

Once you're happy with what you want we'll start getting to work. Assisting you with your packing is usually the first job. We will give you guidance on this step as well as provide all the resources you'll require. Bubble wrap and blankets are very useful for protecting your things as they will stop them taking damage from being bashed about or having things placed upon them, as well as the unlikely event of them getting wet. Then it's onto the containers. Cardboard boxes of all shapes and sizes are a useful tool but boxes made of other materials are useful for specific items. We also take a similar approach to furniture, but will take it apart if necessary/able to make it easier to transport.

Once everything's packed we can start to load your things onto our vehicles. We have vans and lorries suitable for whatever you need moving. Large or small we'll get it to your new home. Our team will take extra care when loading the vehicles so that nothing is broken or stacked incorrectly and by doing so they prevent you from injuring yourself by lifting large or heavy goods. It can take us a full day to pack and move your belongings so everything will be over before you know it.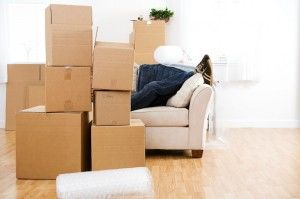 Sometimes when the packing is complete you may not want everything taken straight to your new address. Maybe you don't have as much room or you're busy with other things or you want to take your move step by step and that is why we provide storage facilities as part of our service. They are located in Hackney and are built to withstand bad weather and leakages. They area is guarded and secure so your things are never at risk.

Our staff and selected and trained upon the principle of helping people. We want out team to be supportive, patient and approachable so you will have no worry in asking for their assistance. They want to make your move easier and will do everything in their power to make the process quick and simple. They will ease any of your worries and do anything that is required. They are skilled and experienced in all aspects of removals and can help you any step of the way.

So if you're moving home in or around Hackney give HackneyRemovals.co.uk a call on
so can enjoy the future today.