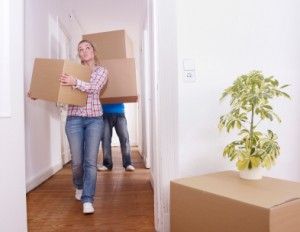 Offices are often associated with being dreary and dismal places. People spend hour after a hour doing their job, counting down the minutes until they leave but thiscouldn't be further from the truth. They can be bustling emporiums of business in which many dedicated people work tirelessly to do a good job. They're vibrant placesfull of friends trying to earn a living. The atmosphere is made by the people but the building can just be important. An old, run down office building can hamper the enthusiasm of the workers and so relocating to a bright, more modern setting can rejuvenate your firm. However, this can be a long and difficult process that can affect your business.
HackneyRemovals.co.uk is here to help firms move to new locations by offering a high quality removal service. When you call us we can immediately begin to help you by offing advice and a free quote. A little but of planning can ensure everything goes smoothly and swiftly so you'll be in your new office in no time. Our staff are well trained and experienced but they are also polite and patient, so they will happily help you with any grievances or worries and calm your anxieties by giving detailed accounts of what they are doing and what they need to do.

Once we know what services your require we can get to work. Firstly we can come to your current office and begin taking care of the packing. We will guide you on how to approach everything and help you to take an inventory of all of your belongings to prevent things getting lost. Then we supply all the necessary wrapping and containers that will be required. Using the best and specific supplies ensures the safety of your things as well as making them easier to transport. As offices tend to have a lot of furniture we make sure we know how to handle it as we can dismantle and rebuild it so it's easier to transport and set up in your new location.

We have a fleet of trucks and lorries ready for moving all of your things. Our range of vehicles come in different sizes so we can use the most appropriate, having lorries for large furniture and vans for carrying small boxes. Our team will drive carefully so your things we not be shaken during the journey. They will get your possesions to you on time whenever you need them. You don't need to worry about loading because we'll put all your things on the trucks and take them off again, ensuring your health and safety as well as preventing damage to your belongings.



If your new office is smaller than your previous, if you just want more room and remove clutter or you just want to ease into your new location then we can offer local storage facilities. They are secure against environmental damage such as rain as well as being secure and in a protected space to prevent theft or vandalism. Only you and ourselves can access your things and we require you permission to do so. We can hold onto your things as long as you like and you have can get to your things any day of the week and we can bring them straight to you as soon as you need them.

We only charge you for the services you use rather than utilising varied packages and do so fairly ensuring that you get the best price when you call HackneyRemovals.co.uk on
for all your office removal needs.