Man and Van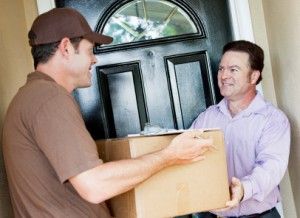 The image of a man in a van is one of work. Usually associated with builders and plumbers and the like, it's a sign of travelling around doing the underappreciated yet important jobs. For us at HackneyRemovals.co.uk it's a symbol of a making a hard job easier.

Moving home is one of the most difficult tasks someone can undertake in their lifetime. There is so much planning and work involved it seems like it isn't worth the effort. Spending hour upon hours packing your things arranging vehicles to move them and more just add up leaving you stressed and overworked with no free time. Just when you think something is finished you find that there's something else to do and before you know it you're not getting anywhere. That's why we simplified moving with the man and van service.

Imagine if you would that someone could be hired to take care of all your moving problems. You have heard of removal companies but thought they would just load your things and move them to where you wanted. It didn't seem worth your time just for that when you could do it yourself. However, if you put all the work into everything else then you find it might be worth the effort. You could call us thinking that we would take care of a part of your move for you but you will soon be pleasantly surprised to find that we can do everything for you. No matter what aspect of your move you need help with we'll send around a man and his van and you'll see that long list of problems ticked off one by one in no time.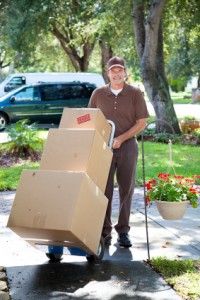 For instance, our men can take care of all your packaging for you. It's a dull activity, throwing your things into boxes that you scrounged around everywhere to find. You never realise how much stuff you had before you start organising it and soon you'll wish you didn't have most of it. But our men will take all your items, package them properly in bubble wrap and bags for you to keep them safe from damage and dirt and place them in suitable containers such as cardboard boxes but we can also offer specialised trunks for things like clothes, protecting them from creases and tears. Within a day our team can have your average house all sorted and accounted for and ready to be drove to your new address.

Heavy lifting is obviously something we're acquainted with so moving everything from your boxes, appliances, gadgets is a breeze. We can disassemble larger furniture if necessary to make it simple to carry and move out of your building. We'll get them out of your house and into a van with safety as our number one concern. When we're involved nothing will be broken or dropped and no one will be hurt or injured. We're not just making your move less stressful, we're also making it less hazardous to your health. If you don't want everything or something to be taken directly to your new address then we will take it to our reliable storage facilities. We can hold onto your things for as long as you need and you get them back as soon as you want them. Once everything's at your new home or office we'll set it up for you so your house is good from the get go.

So when you're moving and want to enjoy yourself and not be overburdened by stress and work call us on
and we'll send you a man in a van.