Many Methods of Making Office Removals Manageable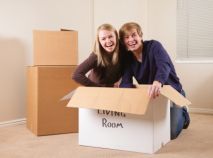 If your run an office you know how tough it can be to manage so much work. You have to make charge and ensure everything is running smoothly, that all the work is being done, that all supplies are stocked, that anything is dispatched to where it needs to be, that staff, partners and customers are content, and much more. This is on top of your own individual work, as you write documents, check accounts and charts, write up plans and schedules, book meetings and more. Taking care of all of this alone is difficult, but if you add a move into the mix then things get even more complicated. A relocation involved many tasks and chores, from planning, packing and more, so taking care of all this while tackling all your other duties can seem impossible. There is no reason to fret though, because your office move can be manageable. All you need to do is read on discover useful tips and advice that will show you the right way to go about it. You will be used to writing up schedules and rotas so it's good to know that making such things for your move can be hugely beneficial. Start by considering all the jobs that need to be done, such as packing in each room, booking transportation, looking into storage, cleaning up, etc and assign each task a date and time. This will enable you to have enough time for each task, prevent you from forgetting about any step, allow for changes and make you ready for delays, etc. This way you can proceed with the move confidently and start in advance so that problems will be rare. You should use your schedule to assign tasks to various members of staff. Put people in charge of certain task and areas, so the work is spread out among people and done simultaneously. Encourage staff to get involved and reward them for helping out during the move, because like you, they also have other work to be doing. Getting rid of clutter can be another advantageous step in managing your move. In your workplace, you may have amassed countless items you no longer need. Old products, files, stationery, uniforms, supplies, computers, etc can be just taking up space and moving them to your new office is pointless. Instead, consider hiring a skip and throwing things away. This will not only make the move simpler but also reduce clutter in your new workplace. You can also consider selling items or donating them to charity. Store can be a great boon to your business, as you can place these useless goods out of the way but have them available if you should ever require them. You can also hire a unit long after the move, giving you somewhere safe to put goods out of the way at any time. Booking all services in advance is vital so you should search what you need. If you are haring movers, removal vehicles, cleaners, storage, etc, then you must find the ones right for you and hire them immediately. This will allow leeway if you want to make changes, and ensure that you can get the exact services when you need them. Making cession with such services can alter and delay your move, and risk things going awry, so doing things ahead of time will prevent this and keep the move goings smoothly. Making your office move manageable is possible if you follow these steps, so take them to heart and get to work to see how easy a relocation can be.
More posts
Hiring removal services in undeniably one of the best things you can when you are moving house, but...